Country Lyrics Generator
Struggling with the pen, staring at that untouched page? Give a new twist to your creative process with our AI-enhanced country lyrics generator. It's designed to fan the flames of your inspiration and guide you in crafting verses for your next hit ballad.

Whether you're a seasoned country singer or a newcomer to the scene, our AI-powered country lyrics tool is at your side, helping you weave poignant and captivating narratives. Writing lyrics can feel like riding against the wind, especially when creative blocks strike. But that's where our AI country lyrics generator steps in, transforming challenges into breakthroughs, and helping you create fresh, unique lines for your tunes. Trust us, it's your go-to tool for country music triumph.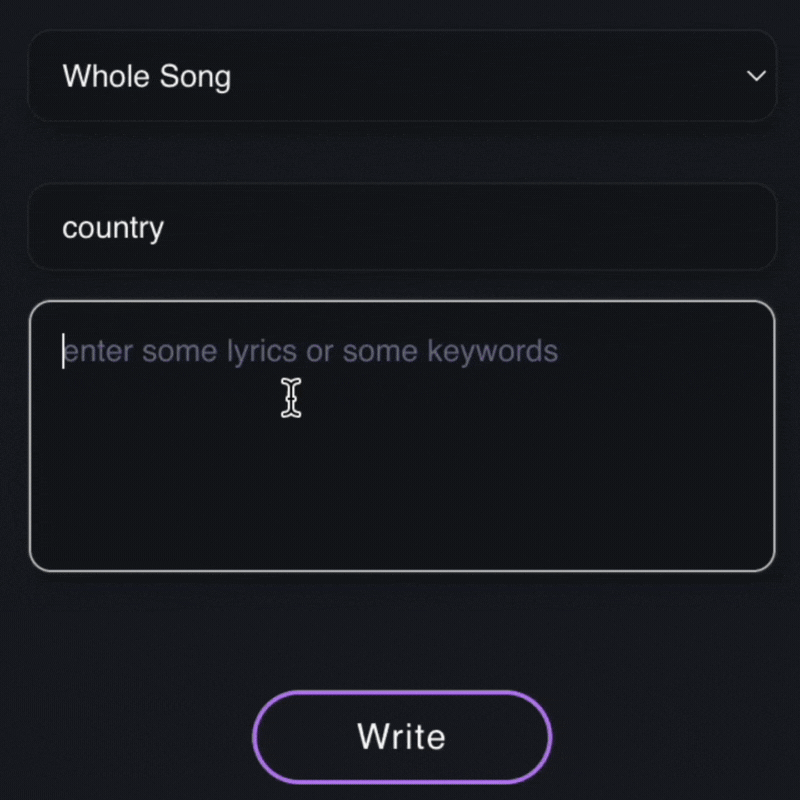 Create entire sections using a few keywords or phrases. Add a mood, genre or style to make it even more personalized.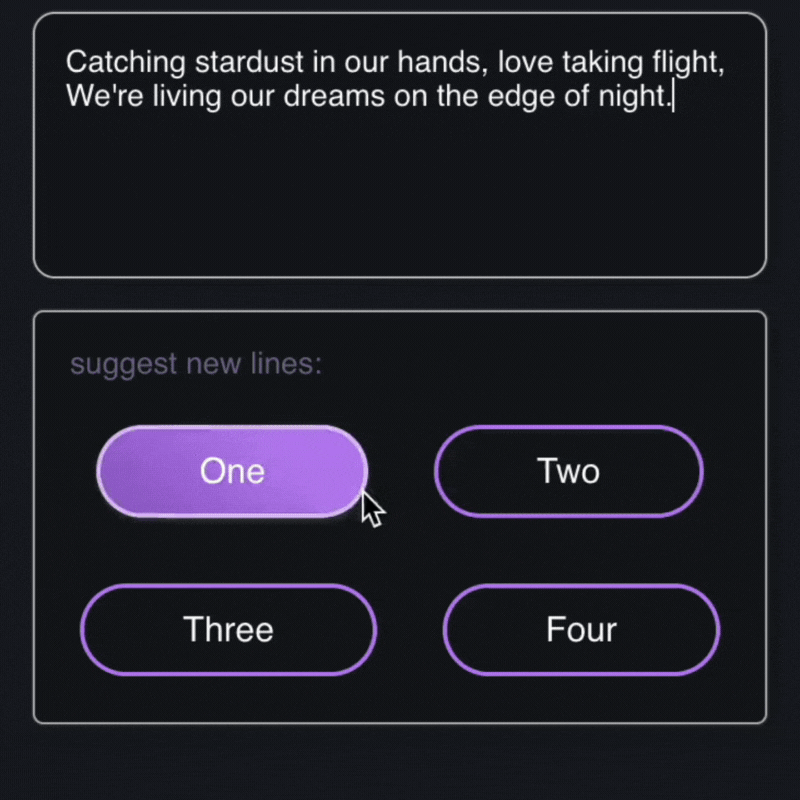 Select some text & click the number of lines to get real-time suggestions.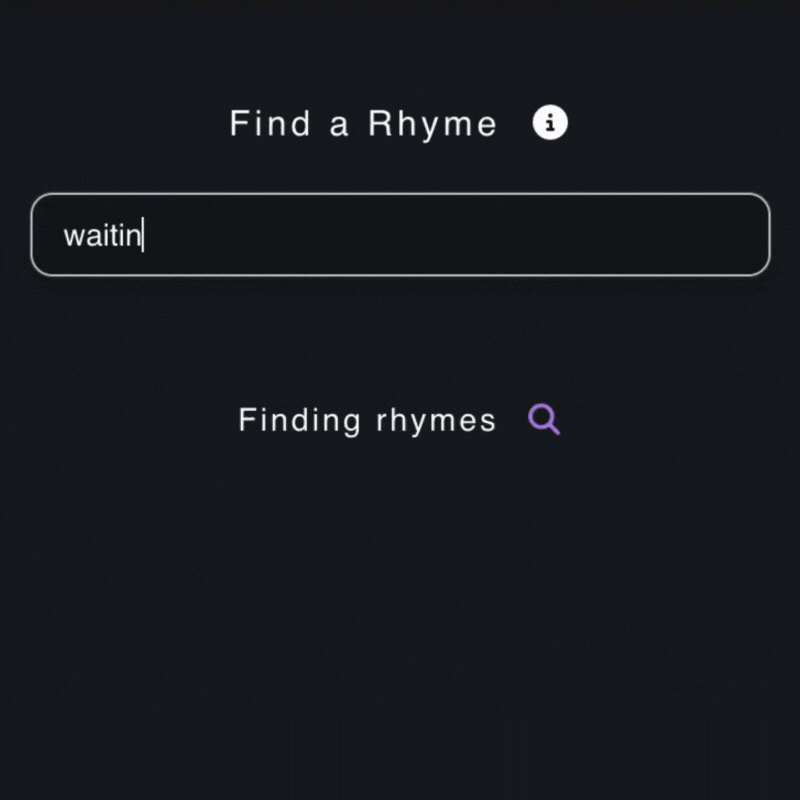 Instant rhymes to any word.
---
AI-Powered Analysis
Looking to add more depth to your lyrical storytelling? AI is your ally, offering you tools honed for precise analysis and evaluation of your lyrical tales.

These AI-driven solutions offer critical insights, enabling you to recognize patterns and trends in your lyrics. They bring new perspectives, spotlighting areas where your storytelling can hit even closer to home. By leveraging AI-powered analytics, country artists needing lyric assistance can refine their craft, spinning yarns that truly resonate with their audience. Boost your lyrical prowess and streamline your creative process with the help of AI – the game-changer that redefines the way you weave your creativity.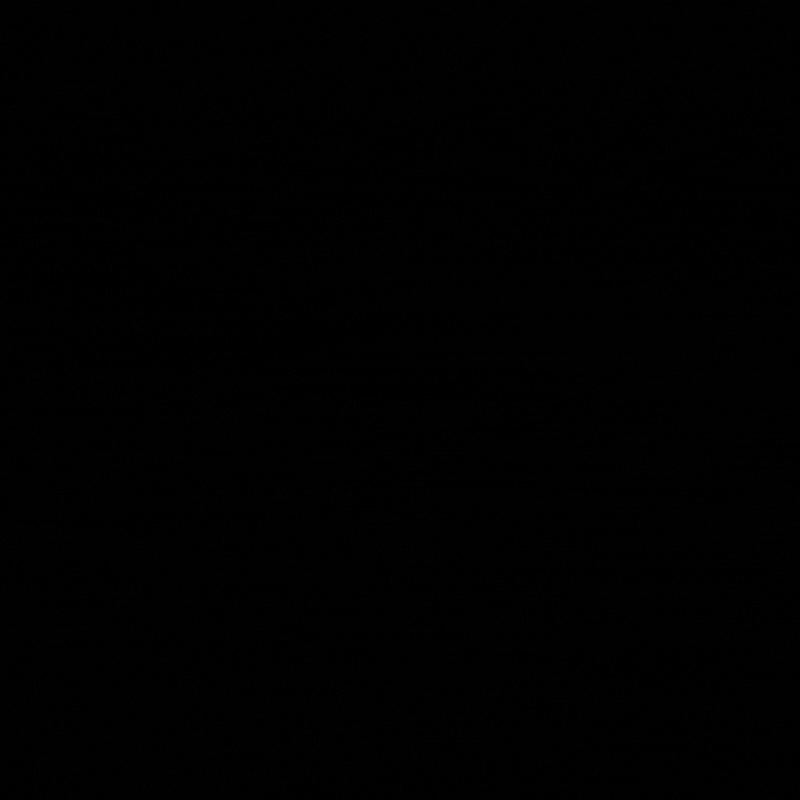 Make sure your syllables stay consistent from line to line.