Songwriting AI
Experiencing songwriter's block and endlessly staring at a blank page? Reinvent your creative journey with our AI-driven song lyrics generator, crafted to ignite your inspiration and help you pen your next hit song.

Whether you're a seasoned musician or a novice lyricist, our AI lyric generator is here to guide you in creating deep and engaging lyrics. The task of songwriting can be daunting, more so when creative blocks loom large. That's where our AI lyrics generator comes in, seamlessly tackling such challenges to generate innovative, one-of-a-kind lyrics for your musical pieces.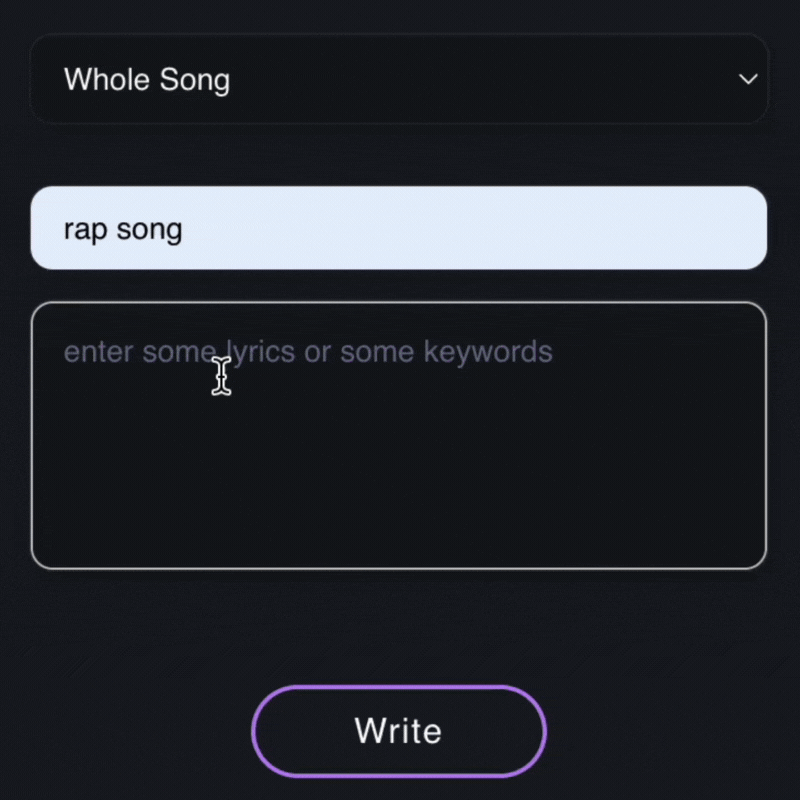 Create entire sections using a few keywords or phrases. Add a mood, genre or style to make it even more personalized.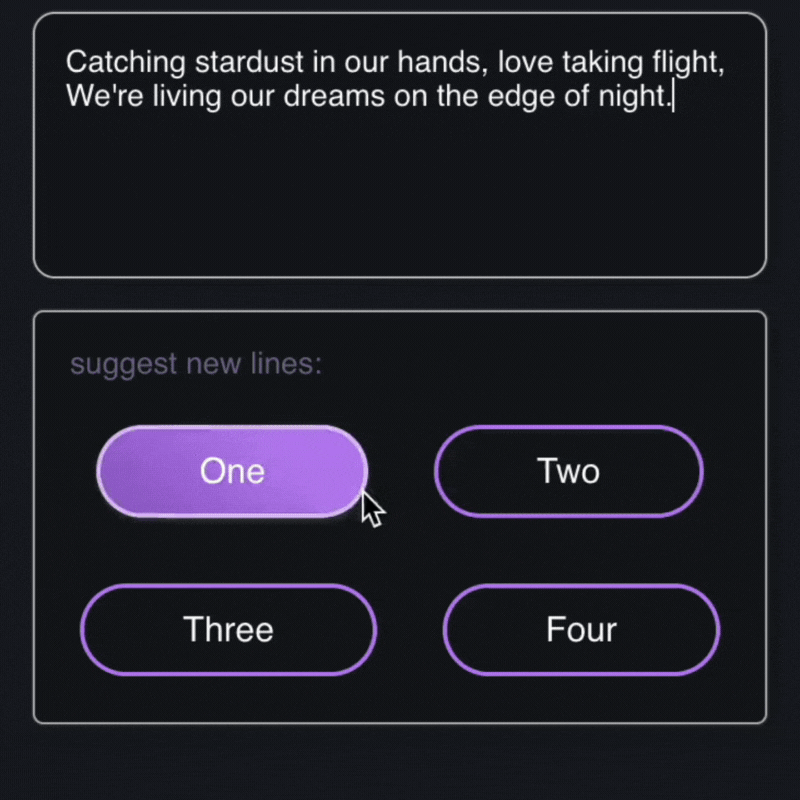 Select some text & click the number of lines to get real-time suggestions.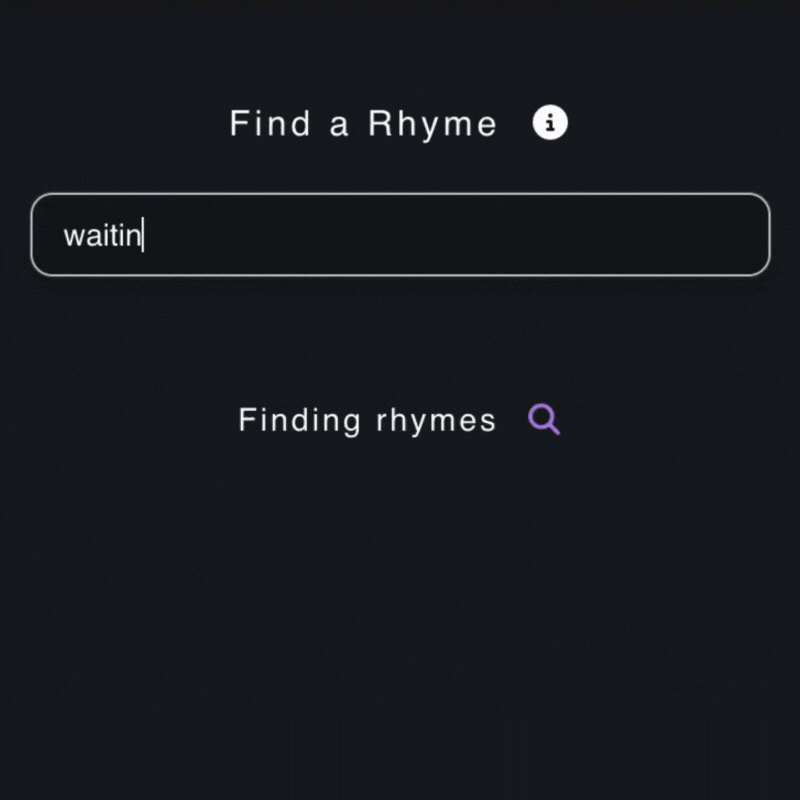 Instant rhymes to any word.
---
AI-Powered Analysis
Seeking a comprehensive understanding of your lyric-writing process? AI is your ideal ally, providing advanced tools specifically designed for in-depth analysis and evaluation of your creative work.

These AI-powered solutions offer invaluable insights, helping you uncover patterns and trends in your lyrics. They offer fresh angles and pinpoint possible avenues for development. By harnessing the power of AI-based analytics, anyone requiring help with lyrics - be it songwriters, lyricists, or music composers - can fine-tune their skills, creating lyrics that deeply connect with their listeners. AI doesn't just boost your lyric-writing capabilities, but also optimizes your entire creative process, revolutionizing the way you approach your craft.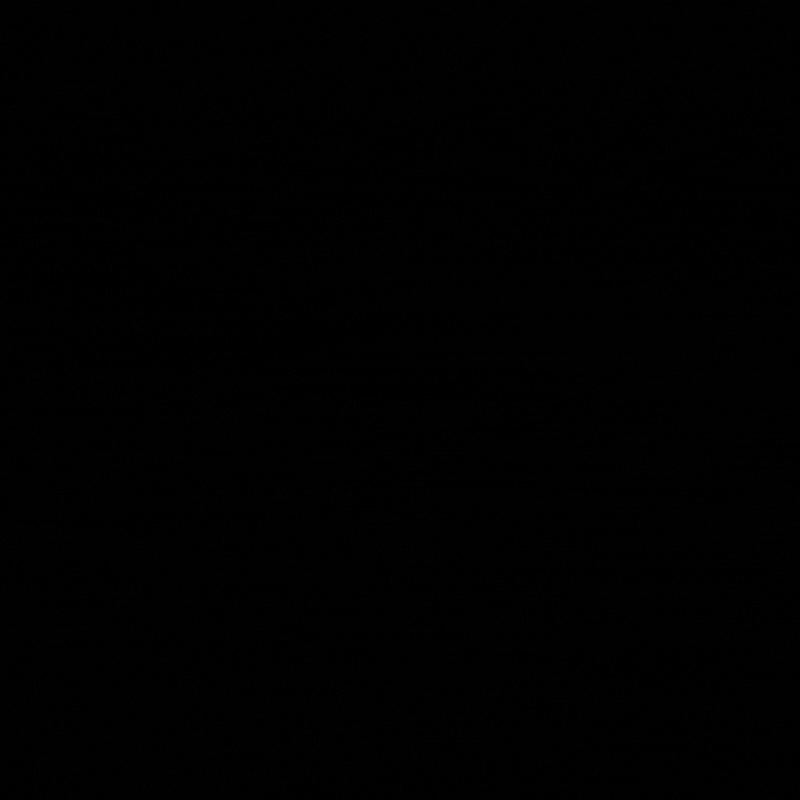 Make sure your syllables stay consistent from line to line.